Description
Wheelweight system to mount and remove easily and quickly the rear wheelweights.
Once the adapter plate and 300kg wheel weight are mounted on the rim, using the fork lift and guide component, our quick attach system locks the whole in seconds.
Advantages
Valuable time and efforts are saved.
The ease and speed of handling allow the tractor weight to be adjusted as required, and also ensure better control over the of fuel.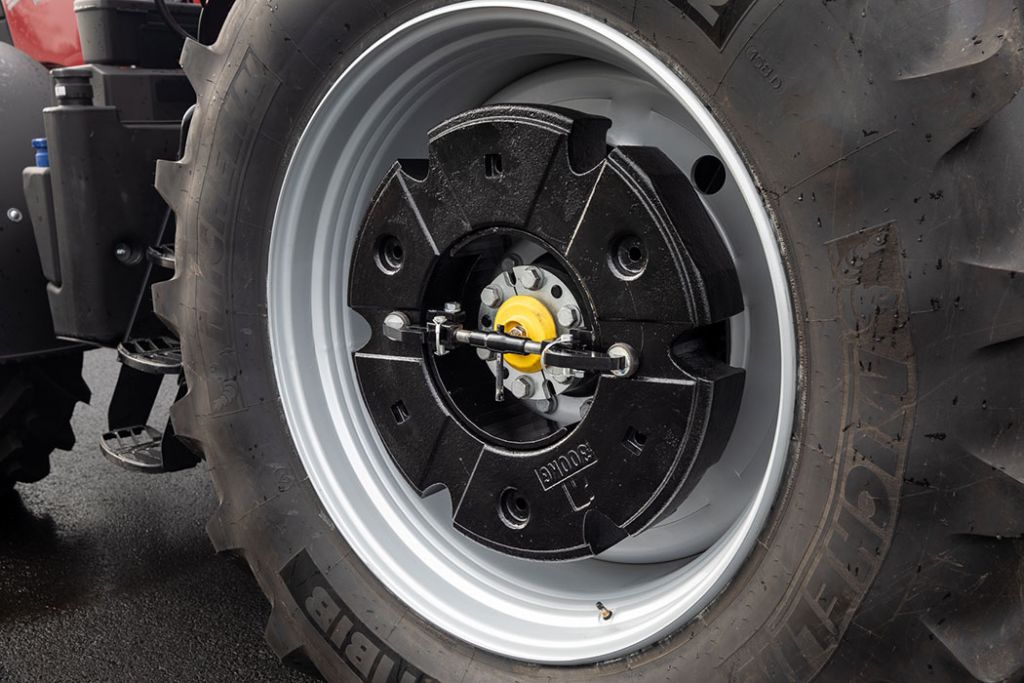 Quick Attach in video
Quick Attach en prensa
---
Tractor-compatible